Differential refractometer: IOTA 2
Differential refractometer: IOTA 2
Iota 2
Maximize your output
with the best non-destructive detector
for Flash and Preparative Chromatography


Iota 2
Maximize your output
with the best non-destructive detector
for Flash and Preparative Chromatography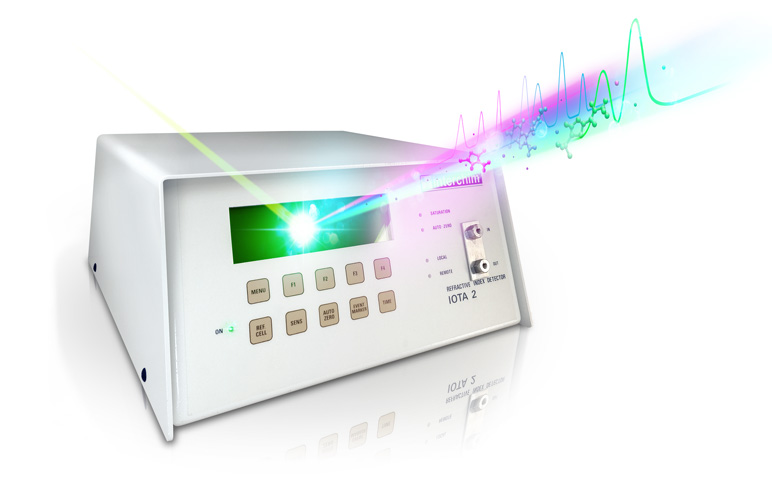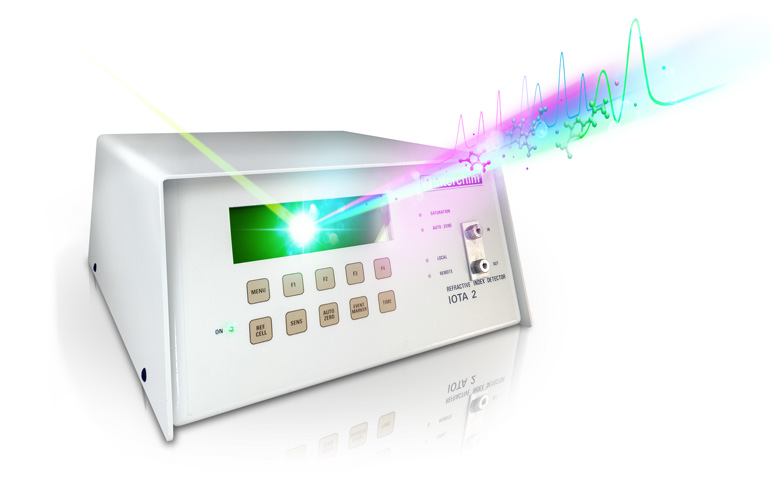 The IOTA2 Detector with refractive index detector is perfectly adapted to purification and with its high stability and sensitivity it offers an excellent signal. The detection technology is non-destructive: your products remain preserved whilst your purification output is optimized.
Optimum signal stability
One peak, one compound.
No background noise, without a doubt.
This unique and patented detector enables an absolutely symmetric beam and an extremely stable baseline. Thanks to its high sensitivity, each compound is detected and identified. As external vibrations may disrupt the base signal, IOTA 2 has been specifically designed so that you can forget about that for good.
Full automatization.
Gain time and maximum ease of use due to its automatic zero position. The differential refractometer IOTA 2 is controlled completely via our InterSoft X Software.
It could not be easier: the reference cell is filled at the touch of a button.


Increased sensitivity
The 3° cell that is perfectly adapted to preparative purification allows the detection of even very small amounts of your compound and provides a non-saturated signal when a considerable product amount is injected.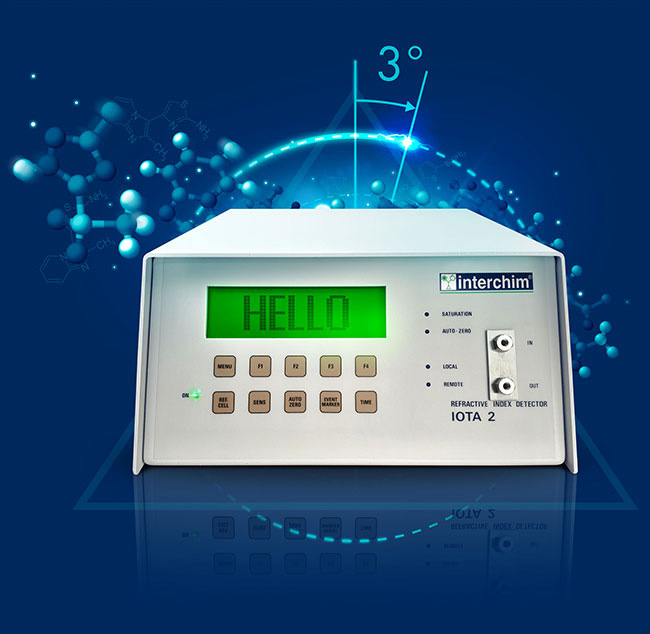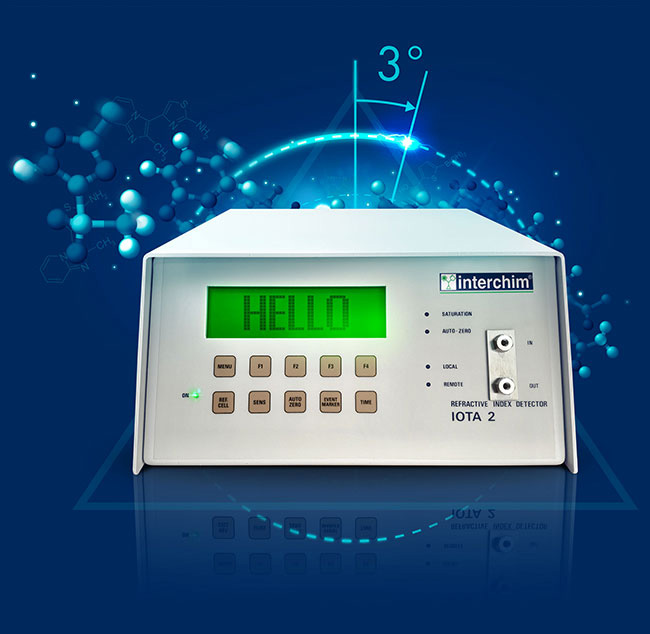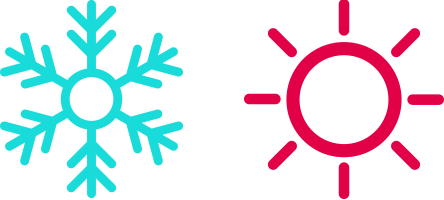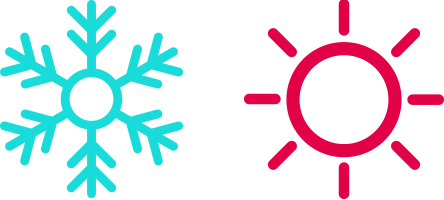 Variable temperature.
Always maximum detection
Thanks to its unique optical system located in a brass block and functions as a temperature absorber the differential refractometer can work without precise temperature control. Any deviation from the refractive index is avoided owing to this innovative technology which results in a simpler and more user-friendly application.
The differential refractometer technology brought to light


1 : AsGa source
2 : Slit
3 : Reference cell
4 : Measurement cell
5 : Slit
6 : Optical detector
7 : Lens
Functional principle of the IOTA 2 Detector with differential refractive index:
An infrared beam emitted from the source (1) (diode AsGa 940 nm), passes through the entrance slit (2). The parallel beam passes through the first cell (3), where it is refracted. After passing through the angle divider at 3° the beam is refracted again, but this time in reverse direction (4). The resulting beam is focused on the screen (5) and is now lit.
More information on the IOTA 2 technology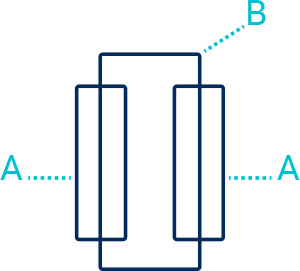 The two photocells located behind the lens have the same illuminated surface. After determining the zero point, the signal provided by the two cells is identical. The difference between the two signals is thus at zero. If there is a different solution in the second cell to that of the reference cell, the refraction of the beam is modified. The image on the lens will shift and the two photocells will no longer be lit in the same manner. This creates a signal difference that makes it possible to detect the compounds.
A: Photocells (reference cell or sample receptor)
B: Lens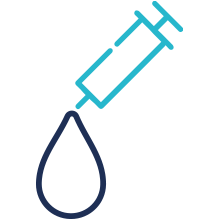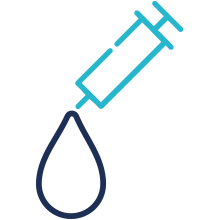 No saturation when high product volumes are injected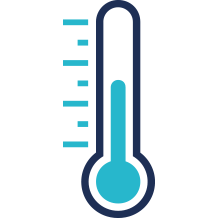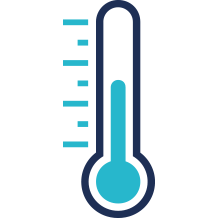 No interferences owing to temperature fluctuations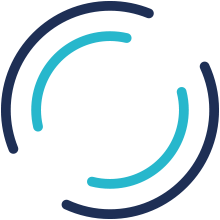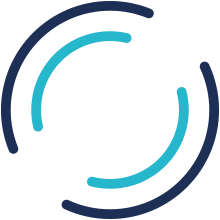 No interferences due to external vibrations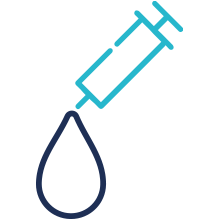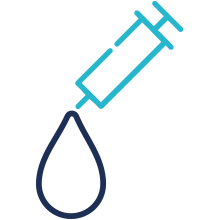 No saturation when high product volumes are injected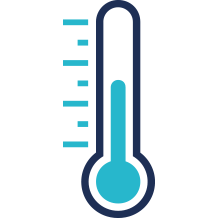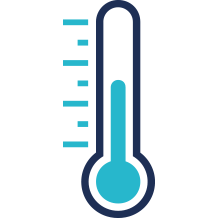 No interferences owing to temperature fluctuations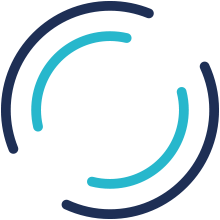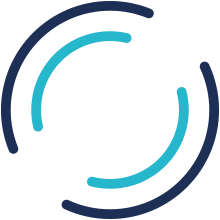 No interferences due to external vibrations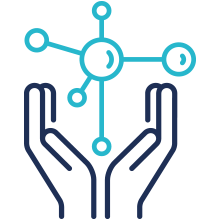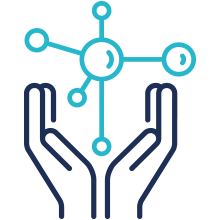 Non-destructive detection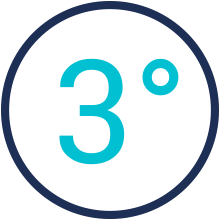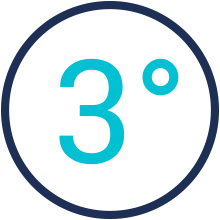 Highly sensitive detection of compounds thanks to 3° cell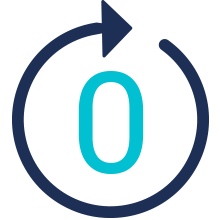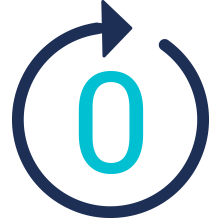 Automatic setting to zero position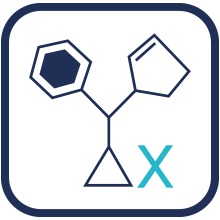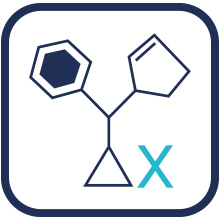 Controlled via InterSoft X Software