Purification of peptides and oligonucleotides: puriFlash® 5.250P
Purification of peptides and oligonucleotides: puriFlash® 5.250P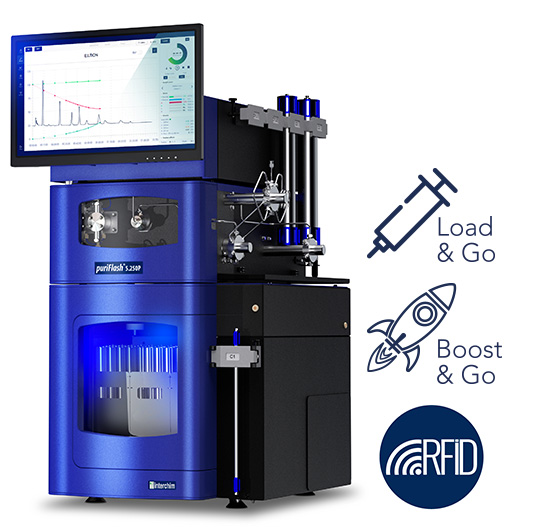 puriFlash® 5.250P
Optimized for your Flash and preparative purification of complex mixtures of peptides and oligonucleotides.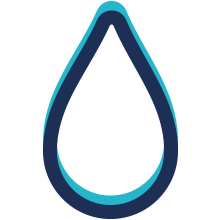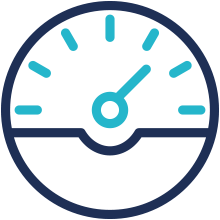 Small organic molecules

85%

85%

Impurity detection

100%

100%

Natural products

100%

100%

Peptides and oligonucleotides

100%

100%

Proteins and biopharmaceuticals

65%

65%

Isolation of metabolites

98%

98%

Trace enrichment

100%

100%
Control unit
Pump
UV detector
Fraction collector
Solvent container
2 integrated column supports
2 integrated dry load supports
Flow rate: 125 mL/min
Optimum flow rate for columns up to 60 mm inner diameter
Max. pressure: 250 bar
Quaternary gradient valve
Air vent
Wash discs and wash pump (allows circulation of water to prevent crystalline deposits on the pump piston)
Injection mode: liquid or solid
"Load & Go" technology: with automatic 10-way valve that allows the use of staggered dry load or loops for even more efficient injection
"RFID technology": automatic detection of dry load and injection loops
Stainless steel injection loops 2 mL and 5 mL
UV detector 200-400 nm
UV detector 200-800 nm (included in the Uvextended pack)
"DAD" technology
Multi-wavelength and scan over a band of 200 nm (up to 600 nm with the Uvextended pack)
Spectral visualization and confirmation of purity
1.3 mm optical path cell
Integrated ELSD detector (included in the iELSD pack)
Compatibility of columns and supports
Particle sizes: 5 μm, 10 μm, 15 μm, 25 μm, 30 μm, 50 μm
.
Size: Compatibility of all Flash and preparative columns up to an inner diameter of 60 mm
.
2 integrated column supports (up to 3 column supports with the Multi pack)
"RFID" technology: automatic detection of the columns during insertion
Content:
– 3 racks
– 132 tubes (18 x 150 mm)
.
Technology:
– Drainage system for the fraction collector
– Automatic cleaning of the fraction collector (to avoid cross-contamination with the previous purification)
– "RFID technology": automatic detection of the racks on the collector
Delivery includes 3 selected racks from the list below:

●

Rack for tubes:
13 x 73 mm | 13 x 100 mm | 16 x 150 mm
18 x 150 mm | 21 x 150 mm | 25 x 150 mm
28 x 150 mm | 29.5 x 200 mm

●

Rack for Schott laboratory bottles 250 mL

●

Funnel racks
.
Position of the numbered tubes (to simplify labeling of the tubes)
Software and control unit
Control by InterSoft X software
Remote monitoring
Touchscreen 15 "
8 USB ports
Test tubes of 0.75 mm inner diameter
Optical path length detection cell: 1.3 mm/55 μl
Level detector for solvents
Retention tank for solvents on the pump and the valves, with leak detector (pump, UV detector, valves and collector)
Collector with drainage system
"Fume Encloser" technology (allows use the cleaning system without extractor hood)
Network cable RJ45
Communication cable Sub-D9 male/female
Communication cable Sub-D9 female/female
8 USB ports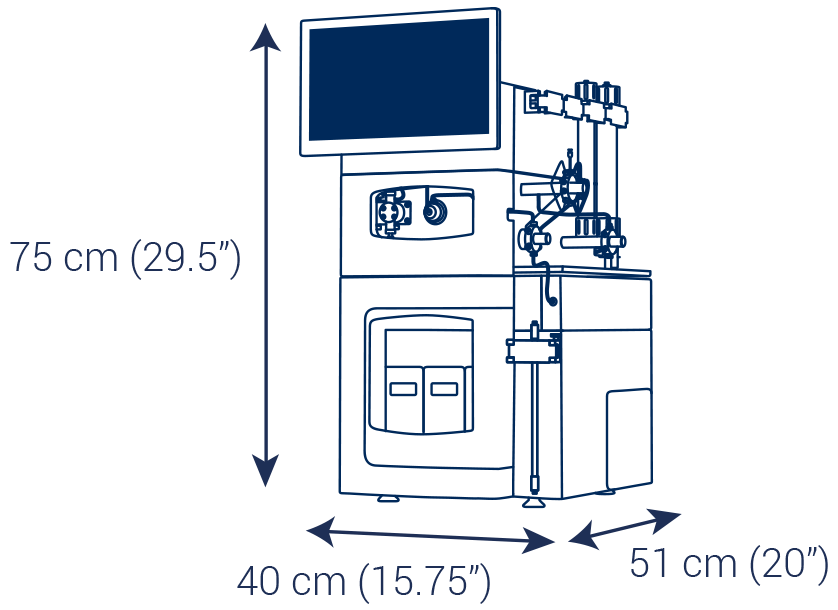 Ready to configure yours?